FORCE Membership Benefits
COMPLIANCE
As a member of the FORCE, your compliance is verified, making you a more reputable and marketable contact.
COMMUNICATION
You now have access to critical industry information through newsletters, webinars, emails, and text messages.
EDUCATION
FORCE members can do more than just meet expectations; they can exceed them by staying up-to-date with latest industry changes and educational offerings.
EXPOSURE
The FORCE will work with you to grow your business through co-marketing opportunities such as those available through the Five Star Conference.
CUSTOMIZED MARKETING
With your membership,
you can design and order complimentary marketing materials that are customized for your business, complete with FORCE logos.
INCLUSION
The FORCE is continuously working to provide productive partnerships for our members. You can now connect with leaders of the industry in ways that enhance and grow your business.
Voice of the FORCE
The monthly newsletter is a great way to catch up on industry events, company updates, and professional insights within mortgage servicing. As a member, you will receive our monthly newsletter automatically.
Email Blasts
Watch for tailored messages from industry partners and powerhouses- whether it's overarching topics, company guidelines, procedures, or opportunities.
Social Media
Our community online starts with Facebook, where we've established a members-only FORCE group. Not only will you get user-current information, but you'll also have the opportunity to interact with your fellow members and network with some of the best in REO.
FORCE Rally
FORCE members attending the Five Star Conference and Expo are exclusively invited to attend the annual FORCE Rally, one of the most popular events hosted at the Five Star Conference and Expo each year. The Rally features presentations from industry leaders and panel discussions. Also enjoy unmatched networking opportunities with other members during the Power Hour Connecting Session and After Party that follows with distressed asset management firms, servicers, government entities, and investors.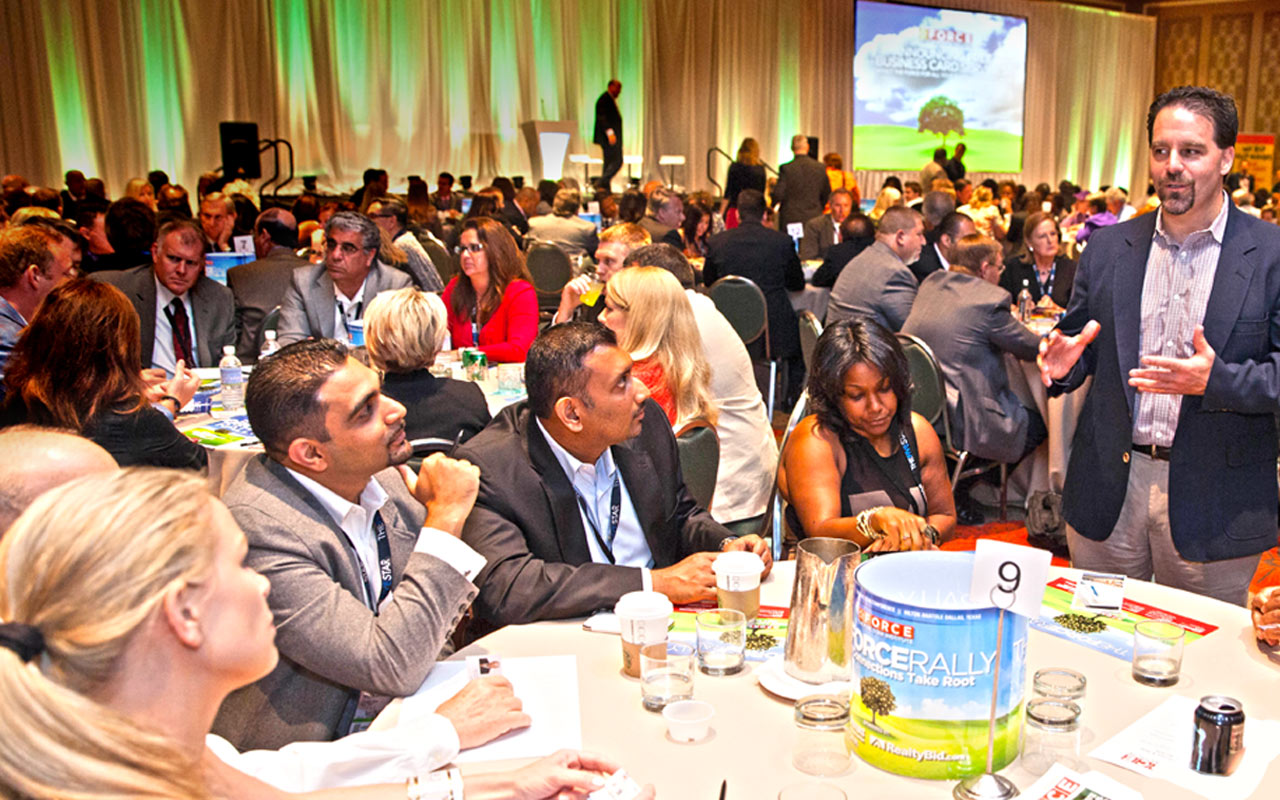 DS News
The premier publication in REO, DS News provides you with the up-to-date, industry-wide news you need to succeed, including statewide trends, the latest in national default servicing news, and more.
As a member of the FORCE, we know you're committed to the REO market, so we want you to have the top industry news— and that's exactly what DS News provides.
The Daily Dose
Start every morning right with the information most relevant to your business. DS News is the mortgage industry standard for default servicing news, and it's full of the information you need to succeed. [Note: To get the very latest from DS News delivered each morning to your inbox, go online to DSNews.com to sign up today.]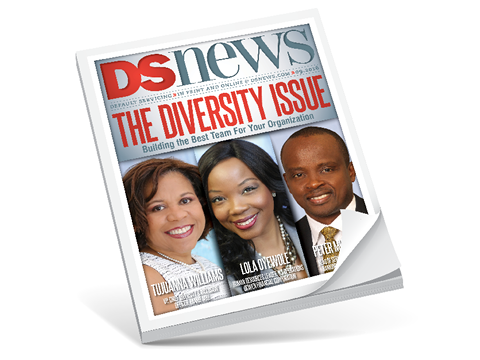 FORCE Webinars
The monthly newsletter is a great way to catch up on industry events, company updates, and professional Our webinars feature mortgage industry experts giving their advice, along with training. These are the key tips that the best in the business use and they will give you the edge to go about the business of attracting potential clients, finding out how they use the information you provide them, and more! You will receive an email prior to each webinar.
Single-Family Rental Certification/Training
The single-family rental market has become the fastest growing specialty in the real estate industry. Take advantage of this growing market space with the Single-Family Rental Certification, a three-hour class presented by Greg Rand, CEO of OwnAmerica.
Custom Brochures
1. Log on to the members-only site at
FORCEBusinessCards.com
2. Create your own account
3. Provide your information and upload your images
4. Select a design template
5. We send you a proof
6. We print and send your brochures to you
Complimentary Business Cards
A professional-looking business card is the hallmark of a professional business, so we've developed a card to help you make the right first impression every time. [To redeem your complimentary 250 business cards, please go to FORCEBusinessCards.com and fill out the appropriate information.]
DS News Advertising
For even more individual exposure, advertising in DS News is a good option. Much of our readership is part of the asset management community, and you can customize your ad to deliver precisely the branding that you want, from selecting the color scheme to writing the ad copy— even publishing ads targeted specifically for the Five Star Conference and other industry events.
Five Star Conference Sponsorships
From booth sponsorships to branded takeaways, a sponsorship at the Five Star Conference can help maximize your exposure during the industry's largest event.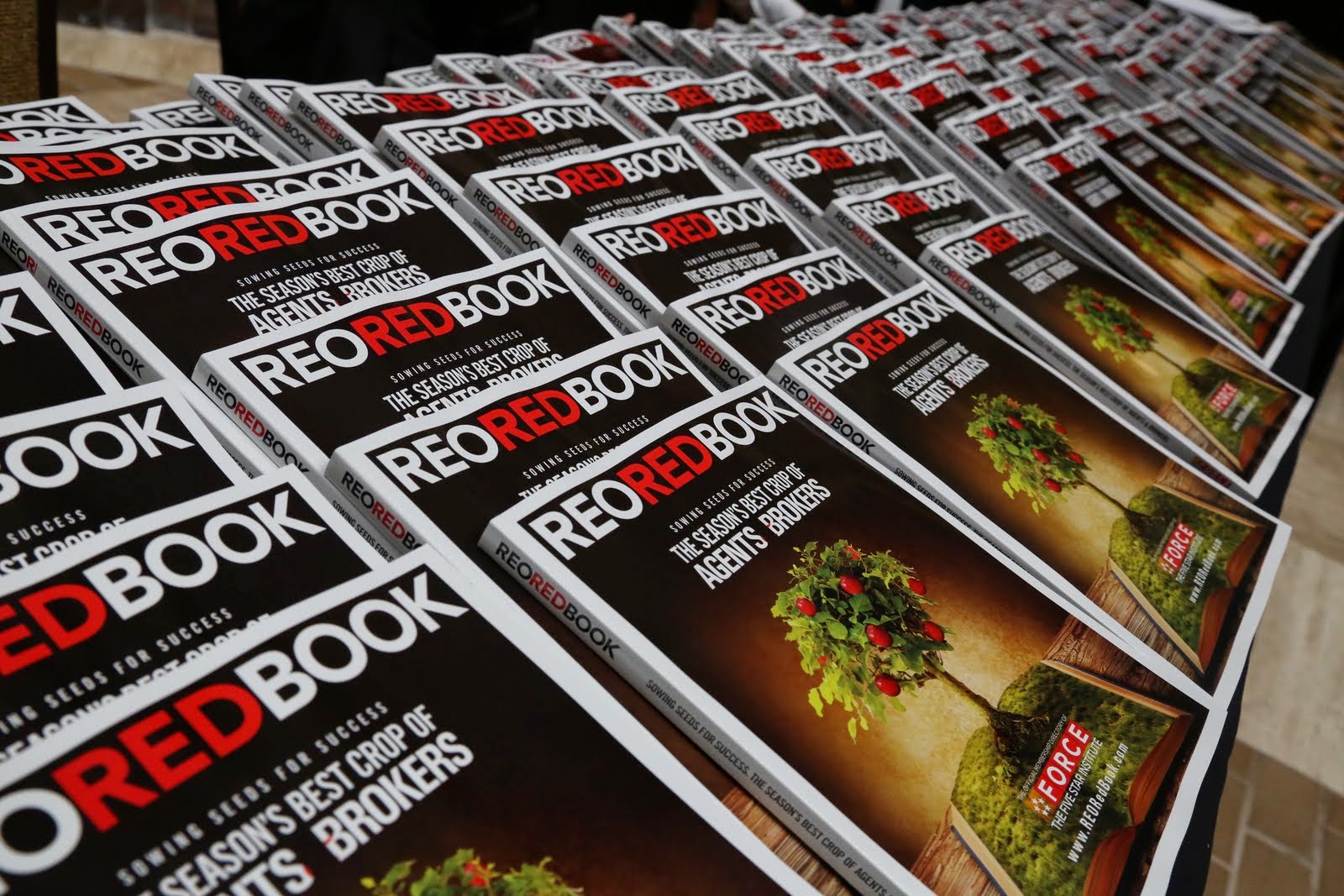 REO Red Book
REO Red Book is the resource REO and distressed asset managers turn to when they want to quickly find qualified, experienced residential agents and brokers to move their properties. Published annually and available online, REO Red Book is distributed to lenders, service providers, REO and distressed asset managers, REO real estate agents and brokers, broadening your exposure in the industry.
All FORCE members are urged to keep their profiles current on REORedBook.com, so interested companies know they're looking at the most up-to-date information available.
SympleTrack
SympleTrack offers FORCE members a 15% discount (using promo code REO2017) to the platform that's built especially for agents by an experienced broker and integrates multiple features to be utilized within your office:
-Built-in virtual assistant and task scheduler
-Organized lead tracking, assignment, and filtering
-Agent calendar and task system
-Listing and closing management tools
-Automated email notification and sales tracking
-Agent Dashboard
Equator
A widely recognized technology provider, Equator serves five of the top six financial institutions. Equator partners with the FORCE to ensure FORCE agents have the training they need to serve financial institutions on Equator's platforms. This strategic partnership allows Equator to ensure servicers are able to seamlessly communicate with agents through their platforms. $100 discount on Equator certifications, and 20 percent off of Equator Elite Agent.
Broker Brain
Offering a fully integrated asset management system that includes a calendar, task list, and status updates, Broker Brain is a valuable industry resource and another strategic partner of the FORCE. Broker Brain offers FORCE members a 10 percent discount on its technology offerings with promotional code "FORCE10."
Among Our Marketing Partners
Bank of America | BSI Financial | Carrington Real Estate Services | Cityside | CREMAC Asset Management | Dakota Asset Services | Fannie Mae | Fay Servicing | Freddie Mac | Green River Capital | HUD | JEM REO | Jordan Capital Finance | Keystone Asset Management | KM Mortgage | LRC | LRES | Matt Martin Real Estate Management | NoteSchool | NRT REO Experts | PEMCO | Prime Properties Asset Management | Real Estate Owned Management Services | Residential Mortgage Center | Residential Recovery Partners | Resolute Asset Management | SingleSource Property Solutions | Truly Noble Services, Inc. | VRM Mortgage Services
Inclusion
The FORCE is more than just a membership of top-performing professionals; it is an influential, far-reaching network that is constantly, growing, changing, and adapting. The FORCE stays at the forefront of industry change, advocating for its members and partners, and forging partnerships for the betterment of all involved. Your membership with the FORCE gives you automatic access to other industry groups and directories, such as:
The FORCE proudly partners with the American Mortgage Diversity Council (AMDC), which was built to promote diversity across the mortgage industry. AMDC aims to advance initiatives towards minority and women inclusion. With this partnership, FORCE members receive complimentary inclusion in the AMDC directory for one full year. Click here to apply.