Each quarter, the FORCE features some of its new members in its newsletter. Here are some of the agents we've recently welcomed to our network.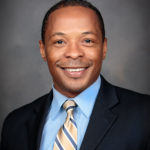 Gregory Anderson
ACB Realty
Gregory Anderson has been in the real estate industry for over 10 years, and he loves every aspect of it. Even the days when things are not going so great, he believes it's all about attitude and knowing how to work with people. He holds himself to a high standard of accountability, which is extremely important to him. He understands the relevance of property management from pre-marketing to closing. He has completed many BPOs, CFKs, property preservation projects, bid submissions, monthly status reports, expense reports, etc. Completing projects on time, honesty, and integrity are all very important to him. Relationships are the foundation of his business.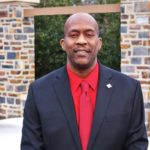 Alton Cooper
Cooper Realty
Alton C Property Management LLC
Alton Cooper is a licensed Realtor servicing the Winston Salem/Greensboro, North Carolina, area since 1997. As a native of Winston Salem, he is very knowledgeable about the area and the market. He specializes in REO sales, residential real estate, short sales, and property management. He has handled hundreds of broker price opinions, cash for keys, monthly status reports, and sold over 100 REO properties in the past several years. Cooper attended Chowan University with a degree in Business Administration with an emphasis in Information Systems. He started his MBA at Maryland University for Real Estate Management. In 2016, Cooper was chosen for his local state association Realtor Leadership Academy. He currently serves in his local Realtor association as committee chair for the Housing Opportunity Committee.  He is currently enrolled to serve on his local Realtor Association Grievance Committee.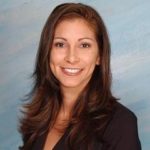 Michelle Gonzalez
RE/MAX College Park Realty
A native of southern California, Michelle Gonzalez serves Los Angeles and Orange counties as a broker associate. Dedicated to serving clients as a straightforward, responsive professional, she has 13 years of experience in real estate and began working in REO specialties in 2007. Gonzalez has been a RE/MAX top producer for more than 10 years, receiving numerous sales awards. She applies her broad knowledge to standard sales, short sales, deeds-in-lieu, valuations, and more, treating clients with respect and dignity during the process. Gonzalez is fluent in Spanish and holds certifications as a Short Sales and Foreclosure Resource, Certified Distressed Property Expert, Seniors Real Estate Specialist, and Home Affordable Foreclosure Alternatives specialist.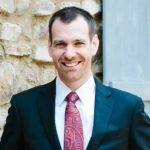 Vladimir Jirinec
NBI Realty, LLC
Vladimir Jirinec has been in the real estate business for over 15 years. He utilizes his strong technology background in support of his marketing efforts for REO clients.  Vlad truly sees each client not as an individual transaction but rather as an opportunity to cultivate a long-term professional relationship with a satisfied client. He provides outstanding REO services, including: BPOs, repair estimates, evictions, code abatement, and cash for keys. Vlad believes all clients deserve a dedicated, caring, and knowledgeable professional who will stand up for their needs and goals.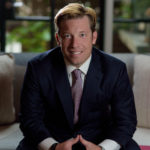 Ryan M. Knab
Coldwell Banker Brokerage
If you're looking for serious partner to help you negotiate the complexities of selling an apartment, home, or property, you've come to the right place. The experience, dedication, and strong communication you'll receive from Ryan M. Knab will help ensure the successful and profitable sale of your property. He is a certified REO agent with Taza, Equator, Pyramid, HomePath, RES.NET, and Coldwell Banker. His cash-for-keys success rate is 100 percent, and his REOs spend an average of 55 days on the market. He offers full services on all assigned properties to secure and make the property presentable for sale. Once listed with the MLS, Knab markets the property on over 700 real-estate sites as well as the vast database of Coldwell Banker. Exceeding your expectations is his goal.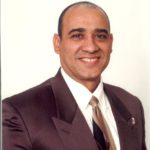 Federico Maldonado
Grace Properties
An agent specializing in REOs and short sales, Federico Maldonado has 12 years of experience serving the southern New Jersey area. With eight years of experience working with short sale properties, he has worked with Fannie Mae and Nationstart for short sales, as well as providing BPOs to select valuation partners. Maldonado closes 50-70 properties per year and received the New Jersey Realtors Circle of Excellence Bronze Sales Award in 2016 and 2017. He also holds the New Jersey Short Sale and Foreclosure certification.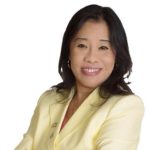 Michelle O'Connor
Michelle O'Connor Real Estate
A native of South Korea, Michelle O'Connor serves the Kansas City, Kansas metropolitan area as a broker. She has been a real estate professional for nearly 20 years, 13 of those as owner of her own company. With a client-first philosophy, O'Connor and her team specialize in standard and luxury properties, short sales, commercial, foreclosures, and REO. O'Connor is a member of the National Association of Realtors, REOMAC, KCRAR, and REO networks. She has recently expanded across Kansas and Missouri and now has offices in Wichita, Topeka, and St. Louis.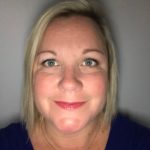 Amy Stevens
Gardner Realtors
Having been in the real estate business for multiple years, Amy Stevens understands and embraces what it takes to make it in this industry. She has several years of REO experience and property management experience. She has a network of local vendors that are familiar with the repair process through different asset management companies and are able to complete jobs within the projected time frames. Serving a local market that has several military installations, coming from a military family, and as the wife of a disabled Veteran, Stevens is well-versed in working with service members to assist in buying or selling a home. She is familiar with the REO process from starting with CFK and through to closing.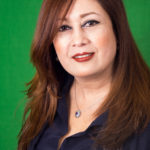 Rosa Stimmler
NextHome Royal Lion Realty
Founded in 2016, NextHome Royal Lion Realty is a full-time real estate company with more than 14 years of experience, located in New Jersey. Royal Lion is a 100 percent minority women-owned small business, specializing in listing and selling properties, REOs, short sales, BPOs, first-time homebuyers, investors and property management, including both residential and commercial. Rosa Stimmler and her team strive to exceed expectations by providing professional, timely, reliable service with the best possible results. As a bilingual brokerage, the company provides service to both English and Spanish speaking clients. Stimmler's mission is to offer the most professional, informative, loyal, and dedicated service in the real estate industry. The best interests of her clients always comes first, and she places the clients' concerns ahead of her own in each and every transaction, as she is dedicated to the development of long-term client relationships! Stimmler's philosophy is simple: "Satisfaction is the highest compliment for a job well done."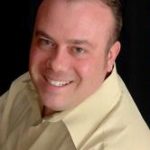 Michael Veltri
Premier Realty Group
Michael Veltri is an Associate Broker Licensed for 20 years with 12 years of REO experience. He has extensive knowledge of distressed sales, including residential, commercial, and vacant land. There is no sale too big or small for him to handle. He attributes his success over the years to doing what he loves and enjoying helping people. He and his real estate partner manage a full-service team fluent in both English and Spanish. They are very efficient and have systems in place so there is never a delay with any work orders that need to be completed. They offer 24-hour occupancy checks, have a very high success rate with cash for keys, and have a 24-hour turnaround time for BPOs. Veltri and his team are well-versed in all aspects of the REO transaction. Over the years, they have developed a unique marketing plan that caters specifically to the selling of distressed properties. Veltri himself is always the point of contact and can be reached seven days a week. Give him a chance to see what he can do for you.


Michael Wilson
Michael Wilson Realty
With over 18 years of experience in real estate, Michael Wilson is a broker in the Buffalo/Niagara Falls, New York area. He specializes in REO properties and providing BPOs, working with more than 30 financial institutions and investors. Wilson leads a team of five specialists, all knowledgeable in a range of REO services as well as the geographic region. A member of the National REO Brokers Association, Wilson sells over 300 foreclosures per year. He is also an emergency medical technician, volunteering as an EMS Chief for South Lockport Fire Company and as an EMT at Camp Good Days & Special Times.

Patti Williams
Allison James Estates & Homes
Patti Williams is an associate broker with more than 15 years of experience serving clients, managing offices, and training agents in the Richmond, Virginia area. She specializes in transactions, including first-time homebuyers, new construction, luxury homes, relocation, and investors. Williams' certifications include Accredited Buyers Representative, Graduate Realtor Institute, and Certified Luxury Home Specialist. She spent two years traveling nationwide to train luxury agents, developing extensive knowledge in marketing and selling for all price ranges. Williams earned a bachelor's degree in marketing from the University of Kentucky.
About Author: Krista Franks Brock
Krista Franks Brock is a professional writer and editor who has covered the mortgage banking and default servicing sectors since 2011. Previously, she served as managing editor of DS News and Southern Distinction, a regional lifestyle publication. Her work has appeared in a variety of print and online publications, including Consumers Digest, Dallas Style and Design, DS News and DSNews.com, MReport and theMReport.com. She holds degrees in journalism and art from the University of Georgia.