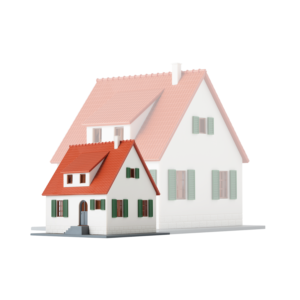 Guest article by Seth Murphy, Contributor, PapaDIY.com
Many of the early years in life are spent constantly boosting your career goals and increasing your square footage in order to accommodate a growing family. But soon enough, the kids are out on their own and you're faced with the daunting question of where to go from here. You suddenly find that you have extra time on your hands, perhaps a little extra cash, and a lot of extra space. This transition period is almost like starting a brand-new life. So why not make the most of it while there is so much life left to live?
With all of the emotions that come with the kids leaving the nest, a new adventure might be welcome right about now. While your young adult is packing their things, you can take the time to go through yours. Give them the furniture pieces you no longer need and let them take care of the heavy lifting for you. It's the perfect time to downsize the family house and create a new cozy home to enjoy in the years to come. Along with the excitement of starting something new during this chapter, there are plenty of other reasons why it might be the perfect time to downsize to a new home. These are just a few of the benefits:
Less Space to Maintain
It's tough to maintain a large house by yourself. With no extra helping hands, you have to pick up all of the extra grunt work or shell out the money to have it all completed for you. Vacuuming the extra bedrooms, dusting every windowsill and decorative shelf, lugging the cleaning supplies upstairs, and maintaining the garden and yard all costs either a significant about of time, money, or both. A smaller home on a smaller plot of land means you will have a smaller amount of home maintenance responsibilities. You can choose a more manageable home that has just enough space for your daily lifestyle, while still having the space for special family gatherings.
Cutting Costs
Of course, cutting costs is one of the more significant reasons to downsize. No one wants to pay any more than necessary for their property tax, HOA homeowner's insurance rates, or the cost of utilities. Moving to a smaller home such as a condo or townhouse can diminish or remove some of those fees altogether. Some condos, for example, have a reasonable monthly fee that includes yard maintenance or trash removal services, so you can have the convenience of third-party maintenance without the individual service rates.
General home maintenance costs are also typically much lower for smaller homes. There are less fixtures and appliances to repair or replace, and it costs less to heat or cool a smaller home. If you purchase a home that has been built more recently than your current home, you have a better chance of avoiding major home repairs such as roof and HVAC replacement.
When you are considering your potential buyers, you can keep a few of these same selling points in mind. Try to handle a few of the manageable repairs and updates prior to placing it on the market so that it will be more appealing to a potential buyer. A well-manicured lawn, fresh coat of paint on the walls, extra lighting, and decluttered interior will help a buyer see the character and qualities that you know this house can provide to a new family. You might be surprised how these simple adjustments can boost the resale value of the home.
Savings
As the saying goes, "a penny saved is a penny earned." Every penny can help provide a little more cushion for the future retirement fund. Why should you pay for extra, unneeded space when you can save those pennies along with your time and energy? This chapter in your life is meant to feel revitalized and new. Now that there are fewer people in your home, your bank account can feel the same way.
This season in life can be just as exciting as when your adult life was beginning. You have a brand-new road set out before you. It might be time to pack your things and see what new place you can call your own.