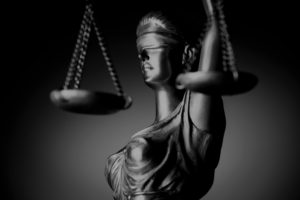 2017 FORCE Advisory Council member Tara Nagelhout explains the importance of ethics in REO.
As real estate agents, we help people customers achieve the American Dream of Homeownership. Not only can we refer to real estate as a commodity or an asset, but for some people in the transaction, it is also a home. We must maintain a code of ethics for ourselves which creates honest and fair dealings with our institutional REO clients as well as those people in the communities where we live and serve.
What Makes a Client
For an REO agent, the client is generally an institution being represented through an asset management company. Often, the buyer is an investor who is experienced in REO purchasing and sales processes. Sometimes, the buyer is a traditional homeowner. As real estate agents, we owe the same level of competence and honesty to all parties. All groups deserve the same amount of respect.
A customer becomes a client when they enter into an agreement for representation. The one big word that defines the difference between the two is "fiduciary." Fiduciary means to protect and promote the client's best interest. While we have an obligation to be fair and honest to all, there is a higher expectation of our duty to clients.
We must realize the entity selling a distressed property, regardless of their net worth, is still owed 100 percent of our commitment to their best interest. It is no more acceptable to bend a rule or look the other way when representing an entity than it is when representing your family or friends.
The Importance of Sellers
The seller's best interest is your highest priority. Part of that responsibility is maintaining an excellent reputation among colleagues and in the community. Remember that every person on the buying side of a transaction will have an opinion of you as the listing agent and as a representative of that seller.
How does your fiduciary duty to an entity relate to how you, as the listing agent, treat an average family wanting to buy a home? The two parties have nothing to do with each other, right? Wrong, very wrong. You owe it to everyone to treat them with the utmost respect.
Buying and selling real estate is not an everyday event for most people, so it is important to be patient and understanding. Regardless of how smooth the process goes, there will still be moments of stress, fear, and doubt. As the listing agent, when we create the smoothest experience possible for the buyer, we will reduce the moments of fear. Keeping a buyer feeling safe about their decision is in the best interest of the seller.
Being kind and helpful to the buyer, even though they are not your client, is best for the seller who is your client. Real estate isn't about sides; it is about working together for the common good. The end result is the seller selling the asset at a fair price and the buyer buying the property for a fair and reasonable price.
With the winning or losing attitude, everyone loses. You want to walk out of the transaction with your scorecard and reputation intact. We are all people, with personalities, strengths, and weaknesses. Every transaction is a clean slate, where we leave our preconceived ideas about the selling agent at the proverbial door.
The seller you have entered into an agreement with expects you to put everything you have into closing the transaction, regardless of your personal feelings or opinions. You are filling a role, and nothing else matters. It is your job to go out of your way to make sure everyone involved feels appreciated and heard.
Mastering the REO Market
REO is a hard niche to work in. Most agents sell primarily traditional real estate and do not understand the intricacies of working in REO. Their fiduciary duty is to their buyer, not your scorecard, so the only way to not let their actions impact your performance is to set them up to succeed.
Paperwork for REO transactions is much different than traditional. Sometimes, we might use our own state contract with a small novel of additional addenda and disclosures. Sometimes, the seller doesn't use our state contract at all and instead has their own. The required documents the seller sends are not up for negotiation. In traditional real estate, we learn "everything is negotiable," but this is not the case in distressed sales.
There is a middle ground which encourages the selling agent and their buyer to thoroughly read through all the documents, ask questions, and if necessary, seek additional assistance with the interpretation of each document. We should never push somebody into signing something because that is just the way it is. Encourage your selling partner to help their buyers make sure they are comfortable with the end result.
Be kind to your selling partner. You always have to remember the absolute primary role you serve, and that is to get the best result for your client, the seller. Being rude, impatient, or short with your selling partner will not create the best result for the seller.
Protect the Tradition
In traditional real estate, we have to disclose, disclose, disclose. In REO, it is 100 percent "buyer beware." The release of disclosure liability does not extend to us as listing agents, peers, and members of our community. If you know of anything worthy of disclosure, you need to disclose.
Why should you disclose? Because it is the law and it is ethical. You should disclose anything relevant because it is the right thing to do and yes, you are still legally required to disclose what you know. A strong argument can be made regarding the responsibility to do the right thing and disclose what is known.
The opportunities for fraud, manipulation, and other unacceptable circumstances are prevalent in life. We just have to do what we can to prevent them. Your client's best interest is your best interest. As REO agents, we are tasked with a multitude of what can seem like busy work and redundant actions. Weekly property inspections do get time-consuming, and it can be tempting to skip one but it's not worth it. Your client placed trust in you, and you must live up to their expectations.
Always challenge yourself to do the right thing. Move forward, work hard, and do some good.
Click here to view Nagelhout's webinar on ethics.